Hohodza Band frontman Simba Mudzingwa repatriation appeal
Written by
NewZimbabwe.com


Thursday 2 July 2015 12:41

FAMILY members and friends of the late traditional musician and former Hohodza Band frontman, Simbarashe Mudzingwa, are appealing for financial assistance to repatriate his body for burial in Zimbabwe.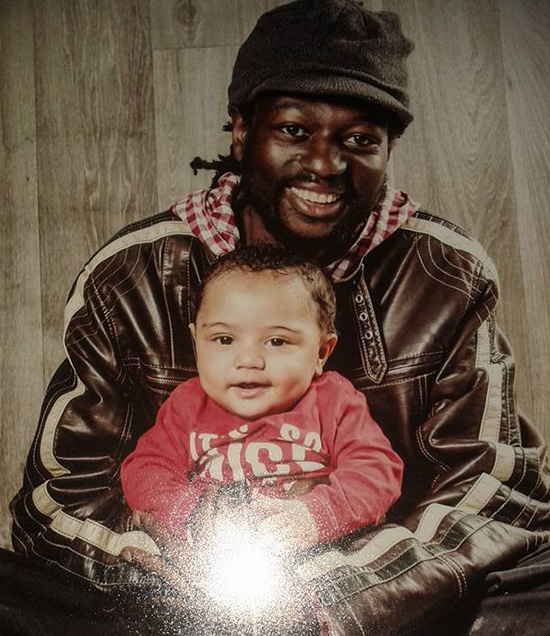 Mudzingwa, who was based in the United Kingdom, passed away on June 26 after a short illness, leaving behind three children two with ex-wife Rhoda Tongogara and a son with partner Kayleigh Goodier.
According to Goodier, Mudzingwa fell seriously ill at Glastonbury music festival where he was working as a security guard. He was attended to by the medics at the sites medical facility and later announced dead at a local hospital.
Writing on her Facebook page, Goodier said: Still thinking about you every minute of every day. Simbarashe Mudzingwa still cant get it in to my head.
Ill never ever forget you and your children will know how you was such a wonderful father to them but please look down and guide their way for the best in their lives.
Mudzingwa, who was 40, fronted the Hohodza band, which was formed in 1992 by Portia Gwanzura.
Some of the hit songs that he produced include Dzorai Moyo, Take Sure and Chinyakare Makaisepi and he is also credited with discovering Progress Chipfumo who has grown to be a household name on the local music scene.
A crowd funding platform has been set up on GoFundMe and so far 235 has been donated.
Gwanzura, who donated 100, and appealed for more donations in order to send Mudzingwa's body home or burial.
Mudzingwa's ex-wife Rhoda Tongogara with whom he had two children, also donated towards the cause.
"I am Simba's ex-wife; the mother of his two children Ruvarashe Mudzingwa and Nashe Mudzingwa, she said.
I am just going to put 20 here just to give confidence to those who were doubting this fundraising.
I would like to say RIP Baba Ruva; the gap you left will never be filled by anyone. You were a special dad.
I will be there for Ruva, Nashe and Tinashe and remind them of all the good times you had with them. RIP Tendekayi Simbarashe Mudzingwa."
A former member of the Hohodza George Chereni, also chipped in with a 40 donation.
"My name is George Chereni and I am one of the original members of Hohodza,2 wrote Chereni.
I was a drummer, dancer, marimba player etc and worked with Simbarashe for more than 10 years. I have known Simbarashe Mudzingwa for a lifetime and up till the time of his death we were more than friends or work colleagues, we were brothers
I loved him and respected him and will remember him for the wonderful person he was. Rest in perfect peace "Boogy", We will miss you bro.
It has been a privilege and an honour to know you and to work with you."
Those who want to donate can do so at: http://www.gofundme.com/RIPSimbaMudzingwa